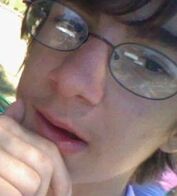 Connor Bruce Laulo (born June 22, 1997) is an American animator, writer, producer, actor, voice actor, and director best known for creating the animated sitcoms Hillbillies Rock! and the Lucas Family, for which he also voices many of the shows' various characters.
Laulo's major the Lucas Family roles include Pedro and Poof Lucas, Jay-o, Doobie Goober, David Lucas, and Mr. Lee.
He also voices Billy Oakwen and Adolf Hitler on Hillbillies Rock!.
He takes part in writing all episodes.
Filmography
Notes
External Links